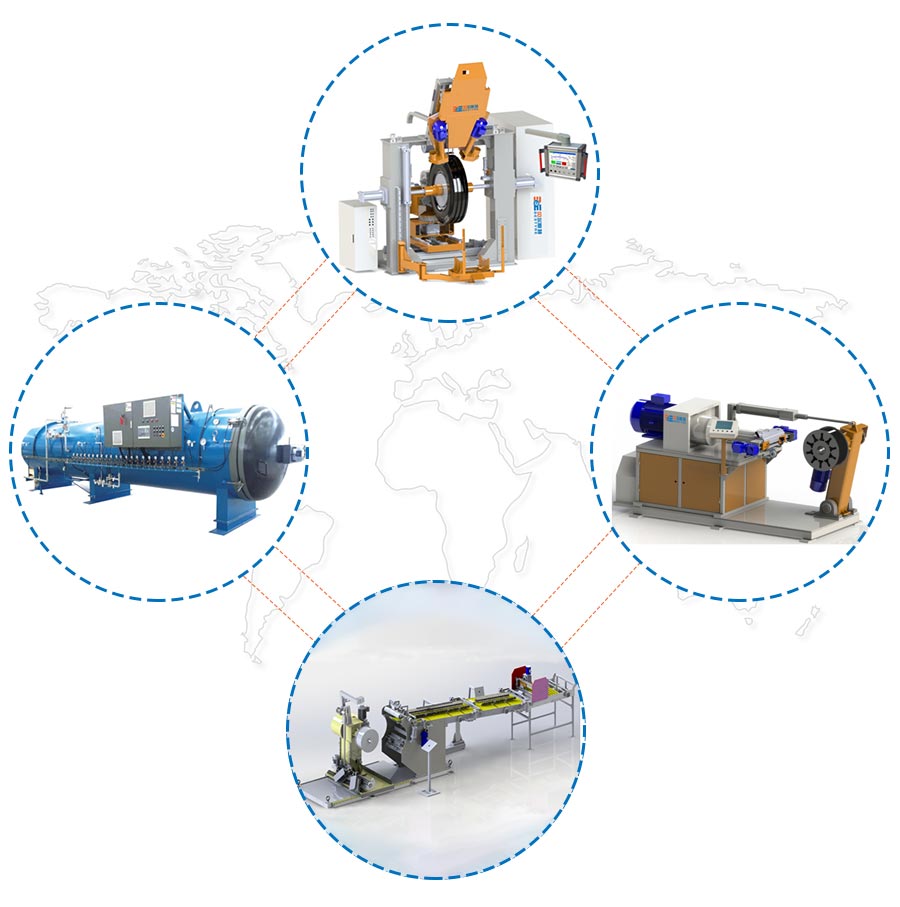 Tyre Retreading Total Solution
TBR Re-Building Tyre Total Solution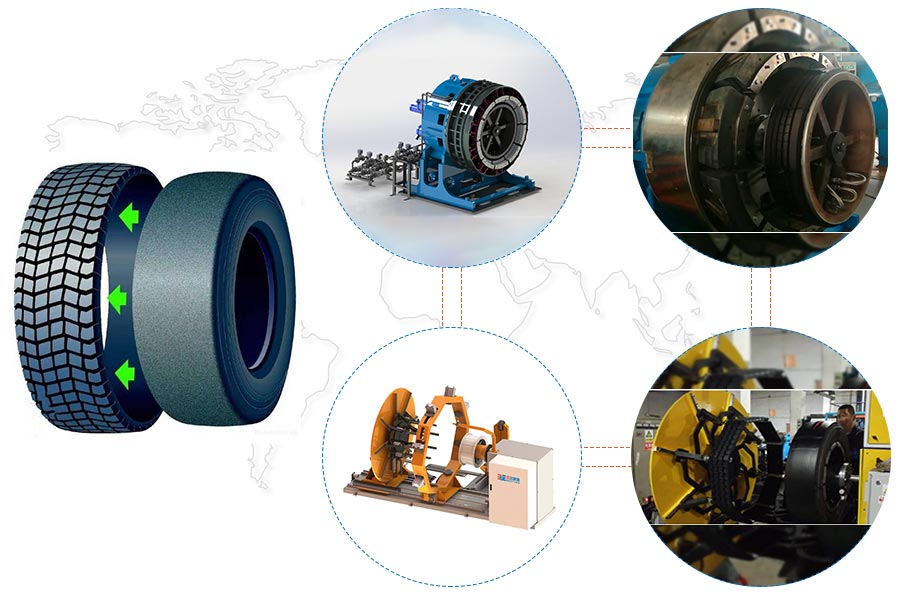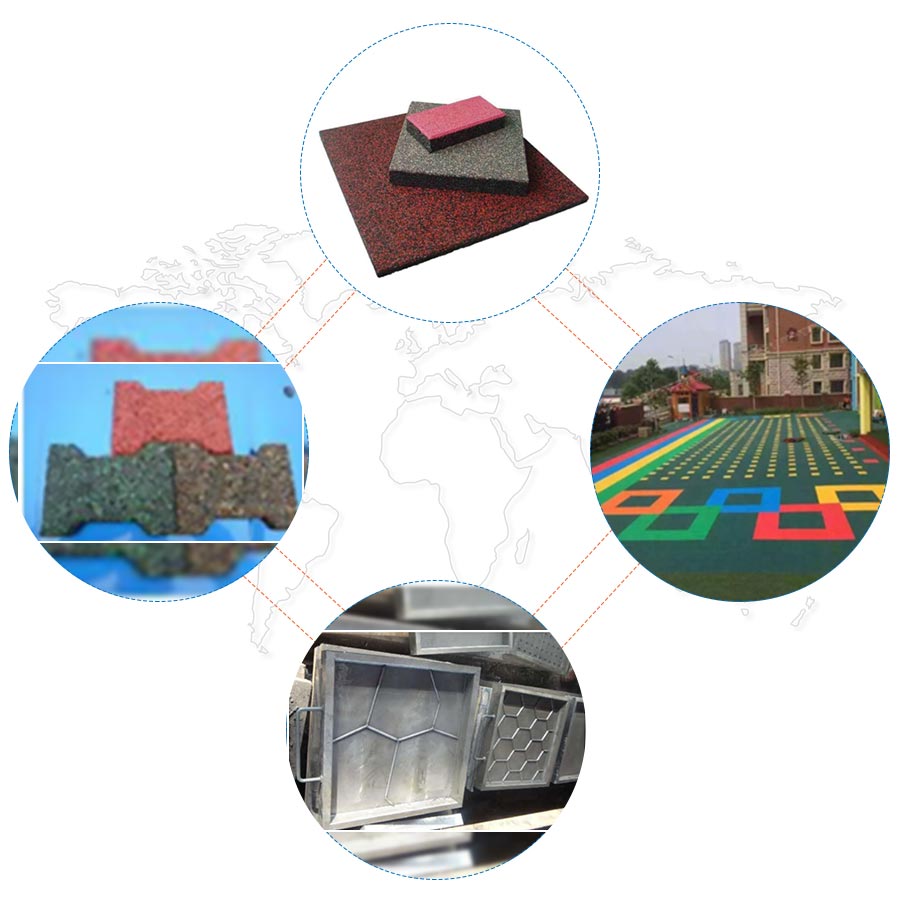 Rubber Powder "Sweet Baking Shop"
Rubber brick vulcanization equipment is used to make rubber powder into multi-purpose rubber brick.It can be used for paving of public places, paving of park floor tiles, paving of activity places, etc.Can be customized according to customer requirements, different types of mold, configuration of different colors and shapes.
Rubber powder and processing Total Solution
Wast Tires Recycling includes crushing treatment of waste tires and production of rubber powder.
1- Tire crushing:it refers to the rubber cutting strips and pieces, while the  tire mouth steel wire separation, also known as the "waste tire pre-processing";
2- Production of rubber powder: it refers to the grinding of rubber blocks, processing into different mesh particles, and the separation of fine steel wire and fiber wire in the rubber.
Rubber particles can be used in different fields according to the number of mesh.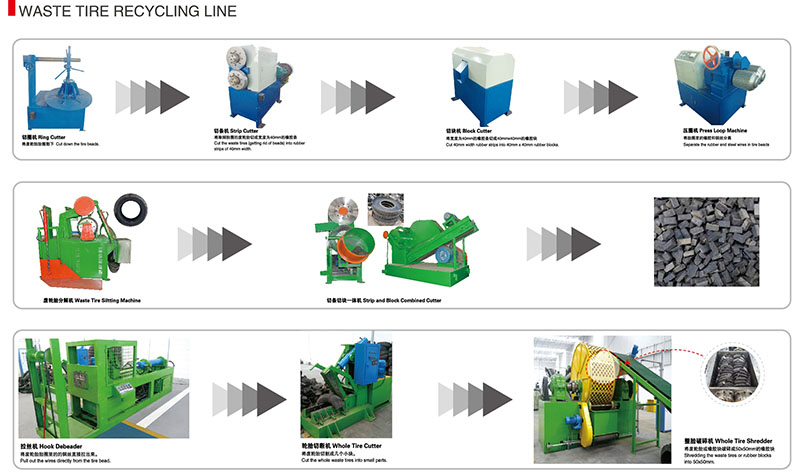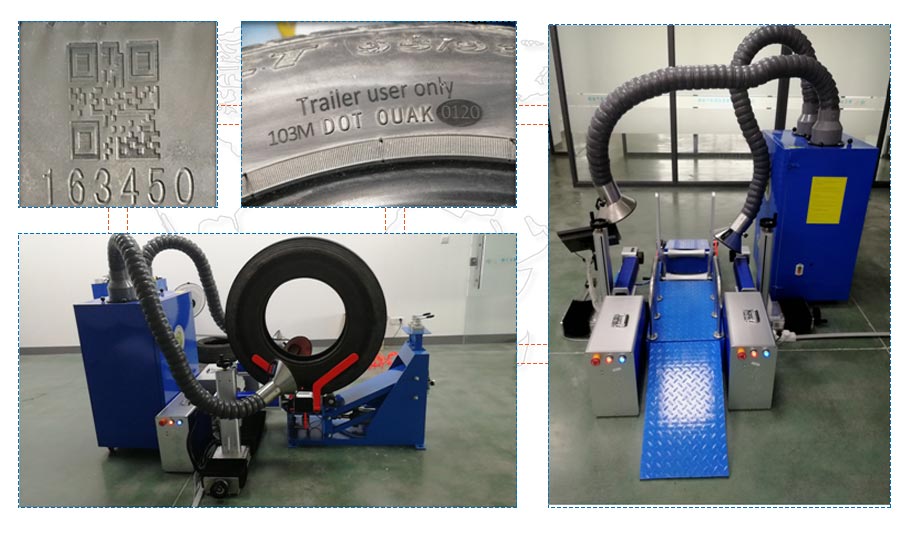 Rubber & Tyre Laser-marking Total Solution
Tire Mold nondestructive laser cleaning equipment
Laser cleaning technology is a new type of green cleaning technology, which USES a nanosecond pulse laser with high power and high energy to act on the surface of metal material and remove various pollutants such as rust, paint and rubber.
Mold lossless laser cleaning technology, to break Germany, The United States and Belgium technology monopoly, the price is their products 1/2.
At the same time, we sincerely invite agents in the international cooperation, can stick the brand of cooperater.